SeaChange conserves nearshore ecosystems through partnerships, public outreach, mapping and monitoring and provides conservation tools for local governments.
Our primary focus has been the protection of native eelgrass, Zostera marina, but we learned early on that what happens along the shore and on the land can have negative consequences for eelgrass meadows and the many species that rely on it. With a broader nearshore conservation lens we undertake projects that promote conservation and stewardship of bull kelp, marine riparian zones, naturally functioning shorelines and beach spawning forage fish areas.
Eelgrass Mapping & Monitoring
In 2002, SeaChange initiated the BC Coastal Community Eelgrass Stewardship Project, a coast wide community eelgrass mapping and monitoring training program. Now over 35 coastal communities have been trained. Many of these communities are now mapping and monitoring eelgrass habitats a well as initiating stewardship actions. The Seagrass Conservation Working Group supports this network of community groups throughout B.C. An example of our ongoing eelgrass mapping work can be seen on the Islands Trust Fund website.
Baseline mapping of eelgrass not only empowers communities to learn about and protect eelgrass but enables them to identify potential restoration areas (see Restoration Page).
Want to know why eelgrass is so important? Check out our Resources Page.
Born and raised on Mayne Island, this video is an example of how communities can initiate their own eelgrass monitoring programs. Volunteer free divers and kayakers take to the water and map the edges of eelgrass meadows.
Feel inspired? SeaChange can support community conservation action through volunteer training, support and public presentations.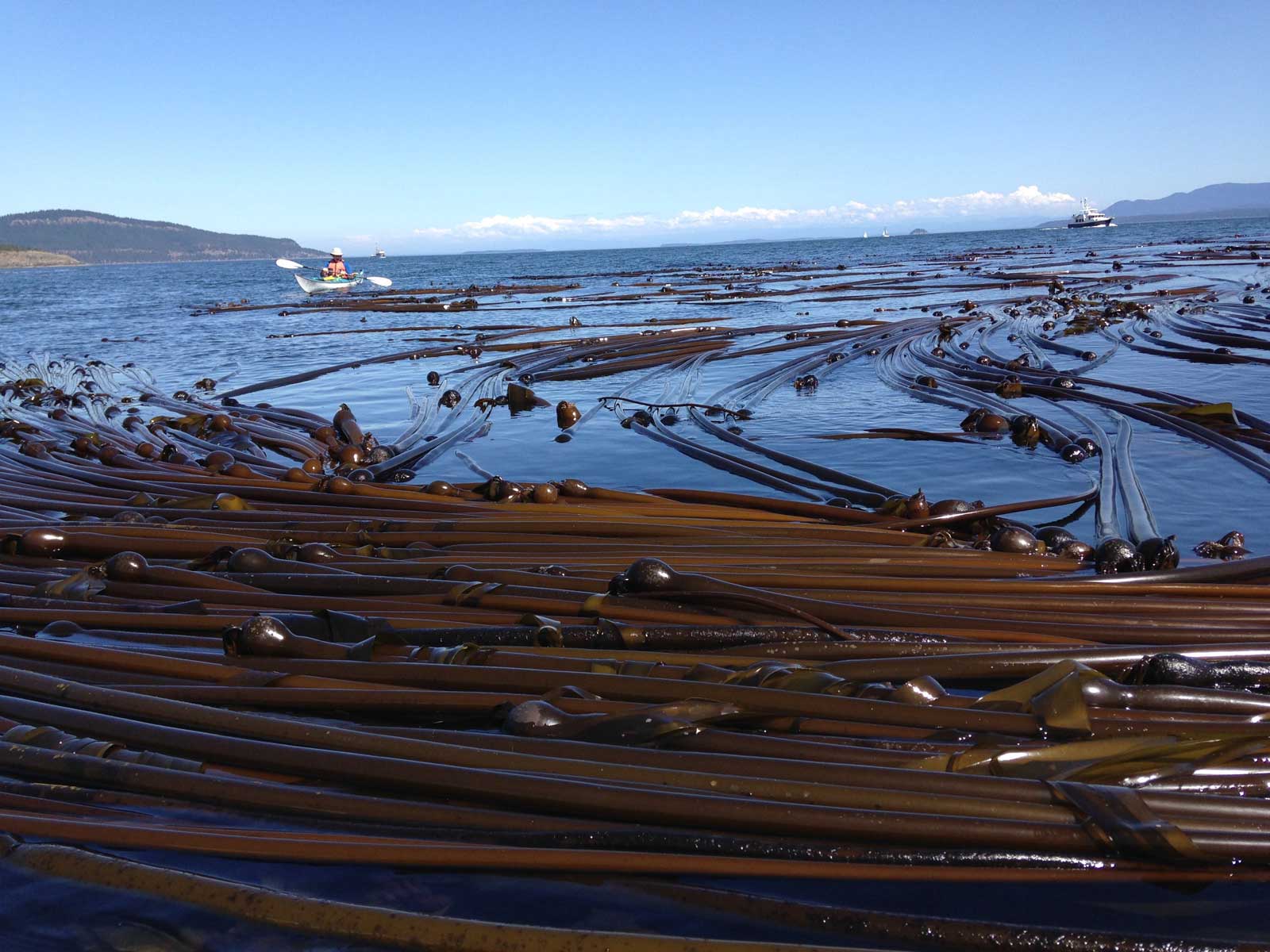 Bull Kelp Mapping & Monitoring
In 2016, SeaChange embarked on a Community Kelp Mapping project in the Salish Sea. In partnership with the Pacific Salmon Foundation and the University of Victoria's Spectral Lab, SeaChange trained volunteers on Pender Island and Cowichan Bay to map bull kelp beds by kayak or canoe. At the same time Masters student Sarah Schroeder analyzed satellite imagery for the purpose of satellite mapping of bull kelp. Community and volunteer interest in conserving this habitat is very high, so high that several communities have asked to be trained by SeaChange. In 2017, community volunteers in Cowichan Bay, Pender Island and Salt Spring Island participated in mapping bull kelp.
The methodology we use was developed by the Mayne Island Conservancy in 2010 and is being used by communities in B.C and has been adapted for use in Washington State. See methods here.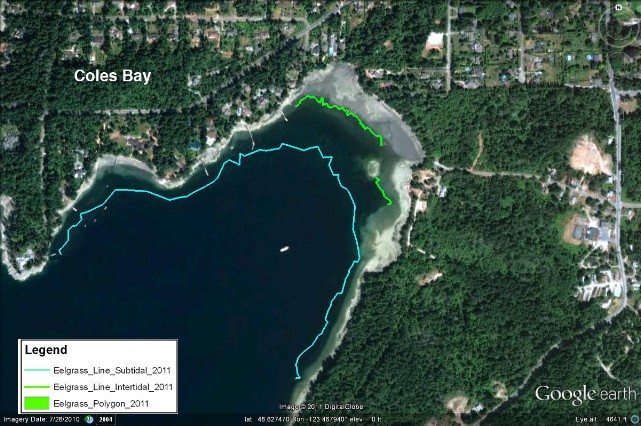 Conservation Tools
SeaChange pursues mapping projects in communities where nearshore habitat data is lacking and where we can support the advancement of conservation. In 2010, SeaChange completed the Saanich Inlet and Peninsula Atlas of Shorelines (SIPAS) an extensive shoreline survey which documented habitat features, shoreline armouring, sources of pollution, upland use and developed an ecological rating system. The system was designed to assist local municipalities with land use related decisions that will minimize impact to critical nearshore marine habitats.
Visit our Resources Page to view the SIPAS report and other mapping products.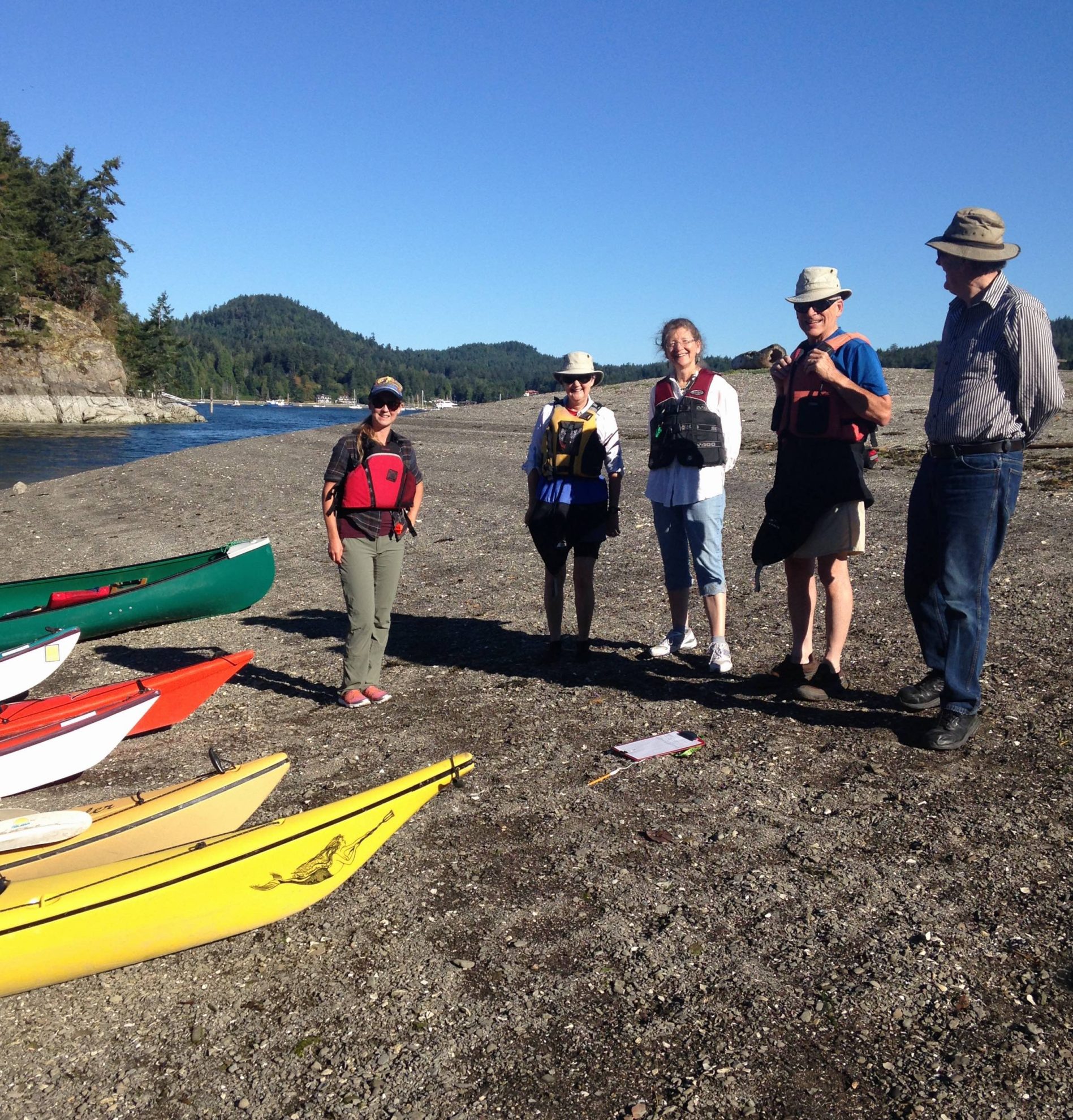 Coastal Conservation Support
SeaChange supports community driven conservation initiatives by offering volunteer training for eelgrass, bull kelp and shoreline inventories. Our training programs are designed to advance stewardship while fitting the passions of the community and adapting to volunteer capacity. We take the lead from stewardship organizations and community members.
Recently, we've had the privilege to work with Tsleil-Waututh First Nation in Burrard Inlet expanding eelgrass and monitoring water quality. The results of our monitoring inform the Burrard Inlet Water Quality Working Group.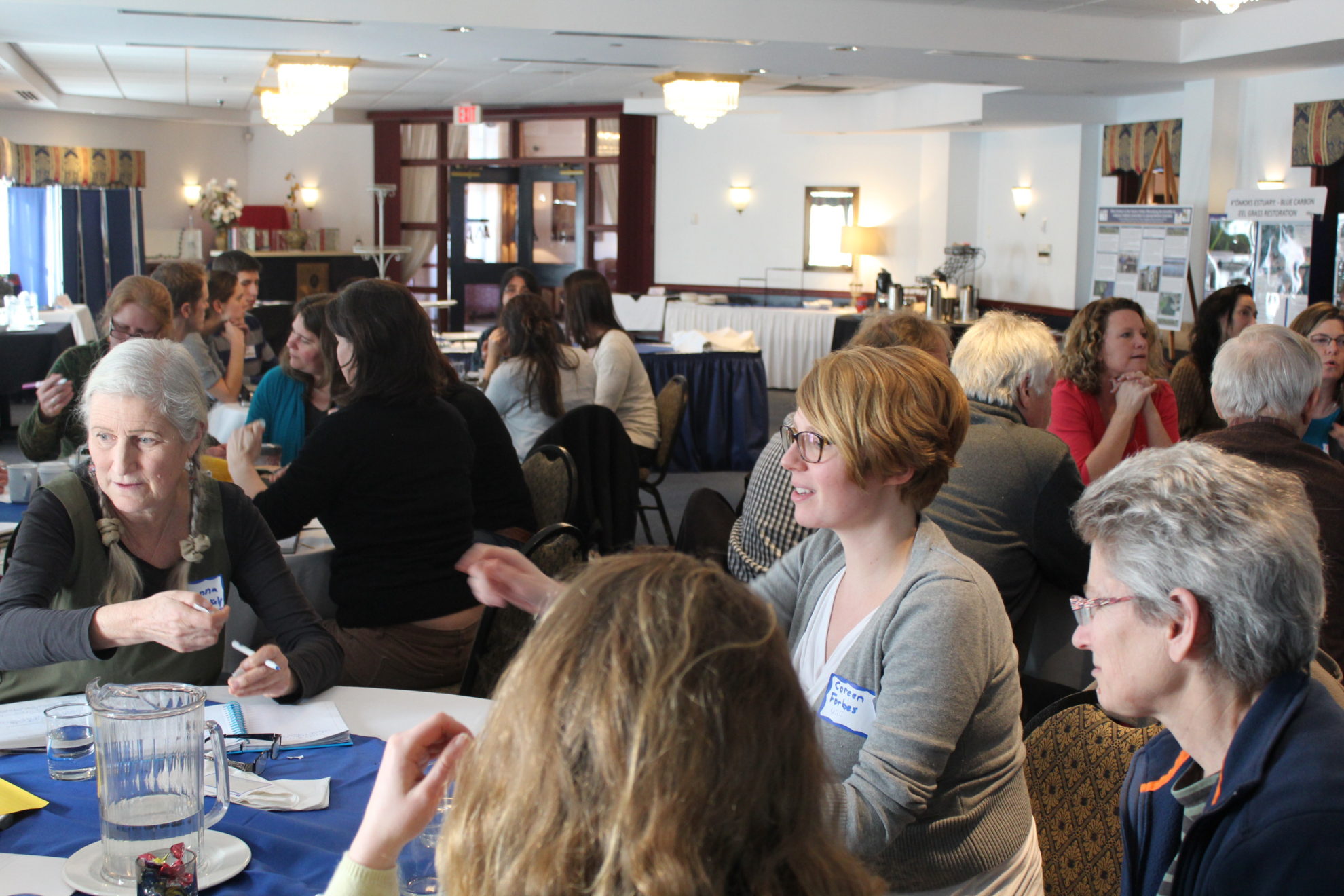 Partnerships
Collaboration with coastal communities, First Nations, research bodies, and governing agencies is at the centre of all projects initiated by SeaChange. Our fundraising efforts focus on conservation initiatives that involve other community recipients. Between 2015 and 2016, our nearshore restoration projects engaged 12 community partners across the Salish Sea.
Sea levels are predicted to rise by a metre over the next century. This has significant negative consequences for nearshore ecosystems. As this video urges, we must work together to reach solutions that preserve both ecological and human values. Shine*ola Communications created this video as publicity for a public presentation.
At the end of April, SeaChange was hosted by the Thetis Island Nature Conservancy (ThINC) to facilitate two-day pilot workshop on Conserving Nearshore Marine Habitats. SeaChange is in the process of raising funds to provide more workshops like these and to develop a...