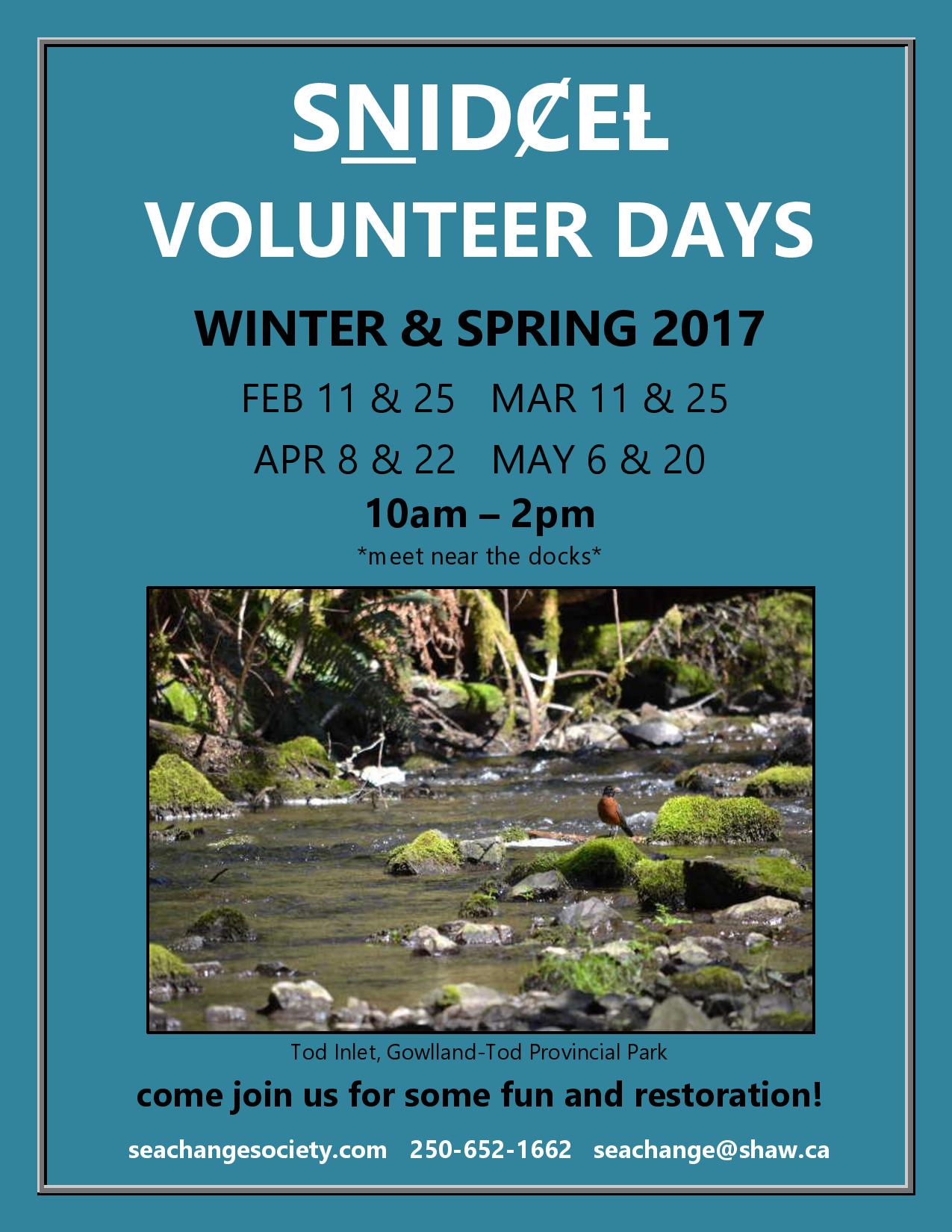 Greeting SeaChange volunteers,
Spring has arrived at the inlet! Everywhere we are seeing the amazing profusion of beautiful sounds and colours that this season brings with it; it is such a welcome experience after such a long winter. Come and experience it at our next volunteer day is from 10am-2pm this Saturday April 22. We meet at 10am near the docks (look for a teal pickup truck). Throughout the day we will be removing invasive species and taking care of this special place. SeaChange provides tools, gloves as well as tea and cookies 🙂 make sure to dress for the weather, bring your own water and perhaps a little lunch too. For a map of the location, click here.
What better way to spend Earth Day than restoring our local ecosystems and spending time in beautiful nature? Join us for some fun and restoration this weekend!
Sincerely,

Judith L Arney

SṈIDȻEȽ Restoration Coordinator

SeaChange Marine Conservation Society