SṈIDȻEȽ Restoration Project
In 2006, the BC Conservation Corps employed a team of workers to establish terrestrial restoration sites in the area surrounding the inlet. From 2006 – 2010, SeaChange staff maintained these sites through school programs and volunteer restoration days. In 2010, the terrestrial restoration work was developed into a landscape level restoration plan linking all the sites together; and regular volunteer days were established to develop and expand the restoration sites. Additionally, many school programs and community groups participate annually in the restoration of these sites.
The lower sites (sites 6 and 7) reflect a mosaic of diverse forest ecosystems, leading from a coniferous edge zone (site 6a and part of 6b) to a large cottonwood (Populus balsamifera) stand (site 6b, 6c, 7a). The cottonwood stand is also mixed with early successional stage forest species such as bigleaf maple (Acer macrophyllum), red alder (Alnus rubra) and nootka rose (Rosa nutkana). Sites 8, 10 and 13 represent the ecotone of mixed deciduous and coniferous forest between the areas heavily modified by past industrial activities and the more mature, intact forest community in the eastern section of the project area. Site 13 represents very dramatically the many cultural layers that exist at SṈIDȻEȽ; its restoration has significant public appeal and provides a high visibility centerpiece for this work. Site 11 has some qualities of a moist forest being downslope from a wetland ecosystem, and the drainage areas in particular may be restored in conjunction with future wetland restoration (site 12a). Site 19 and the Chinese midden site are within the mature forest areas of SṈIDȻEȽ.
The modified soils of some of our newest restoration sites (6 & 7) present a unique set of circumstances due to the significant amount of concrete debris littering the area. We have taken an active approach to soil restoration to jump start the ecological recovery in these areas through the generous application of leaf mulch to the land over the autumn and winter. We predominantly use leaves which are appropriate to the forest ecosystems of SṈIDȻEȽ; throughout the autumn, we gather red alder and bigleaf maple leaves from the local area (with a lot of help from local residents!) and cover our sites with these leaves. These leaves nourish the soil to the correct acidity and introduce the fungal and bacterial relationships back onto the land so our planted species can thrive.
Our choices of plantings are informed by concepts of ecological resilience. Pioneer species such as alder, maple, and cottonwood grow quickly and, being deciduous, provide shade for the exposed sites during the summer then drop their leaves each winter to foster the soil enrichment of the site. Pioneer species also create niche habitats which facilitate the natural regeneration of other shrub and herbaceous native species on these sites. This approach to restoration imitates the natural succession stages of ecosystems after disturbances and allows for ecosystem adaptation in the face of a changing climate.
Each restoration site at SṈIDȻEȽ has a place in the larger landscape of the inlet area and the wider bioregion outside park boundaries. Archeological remnants of the homes and buildings associated with the cement factory are the sites of the most ecological disturbance at SṈIDȻEȽ, and the focus of our invasive plant removal efforts. Tsartlip First Nation, who hold a claim on this sacred W̱SÁNEĆ place, works in partnernship with SeaChange to do this restoration work in respectful ways which respect and honour the W̱SÁNEĆ connection to SṈIDȻEȽ, such as planting traditional W̱SÁNEĆ foods and medicines. Many W̱SÁNEĆ youth and community members are active participants in this restoration work and lead the vision for the future of SṈIDȻEȽ. We hope our restoration sites offer park visitors some insight into a complex history of this special place and invite a cultural exploration into the ecology of the area.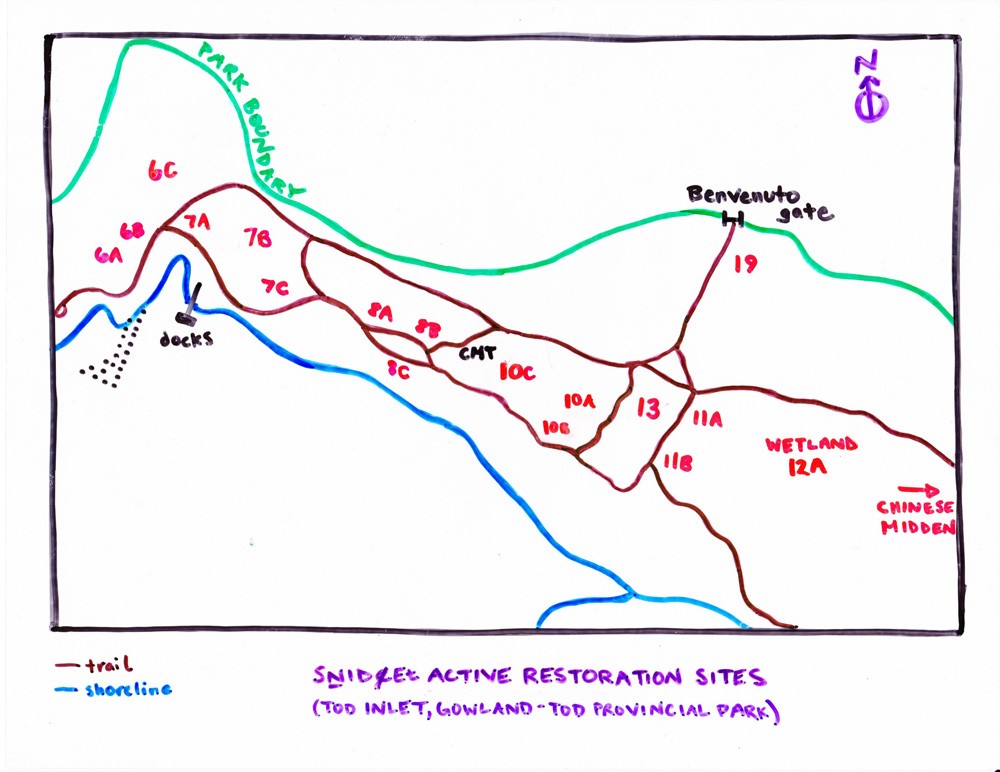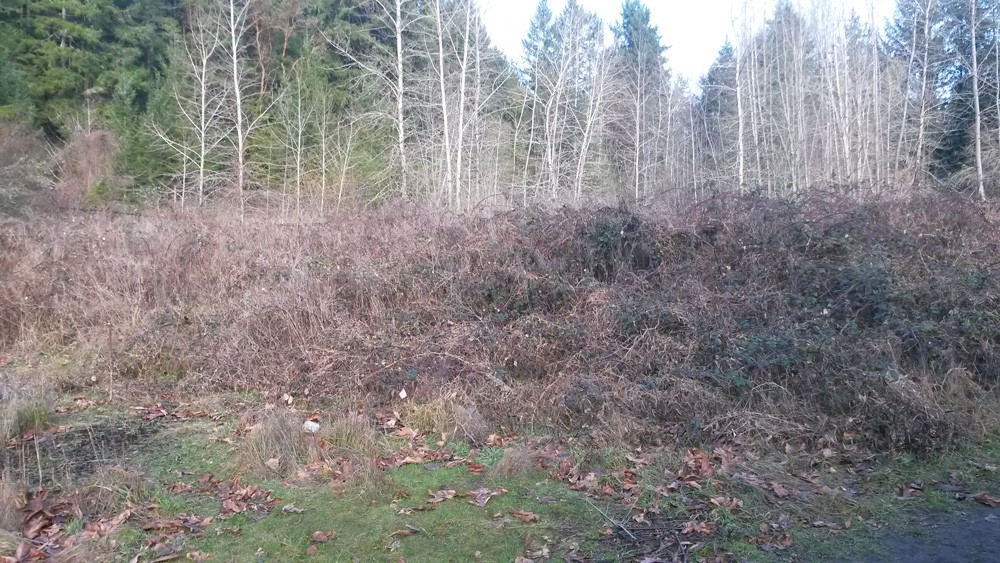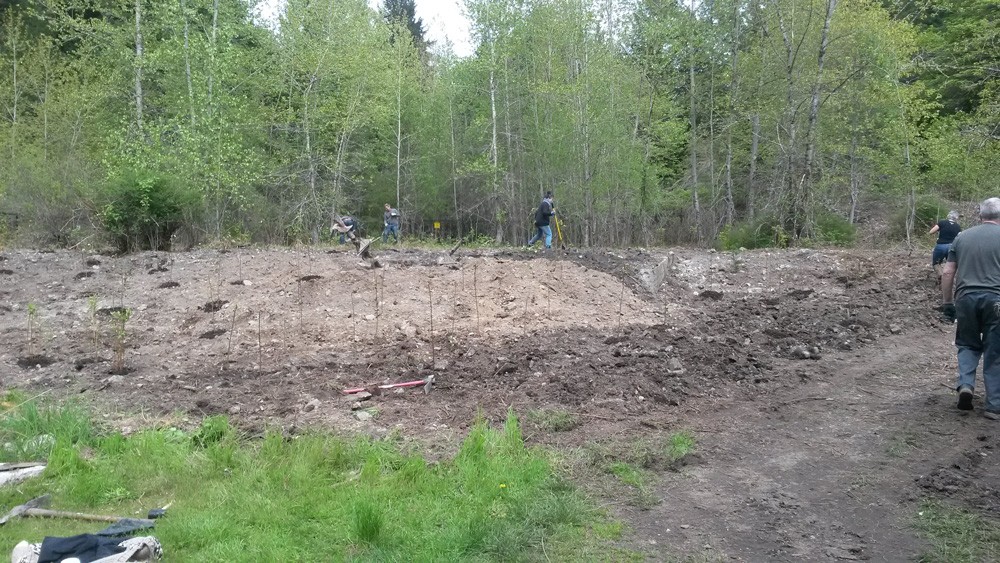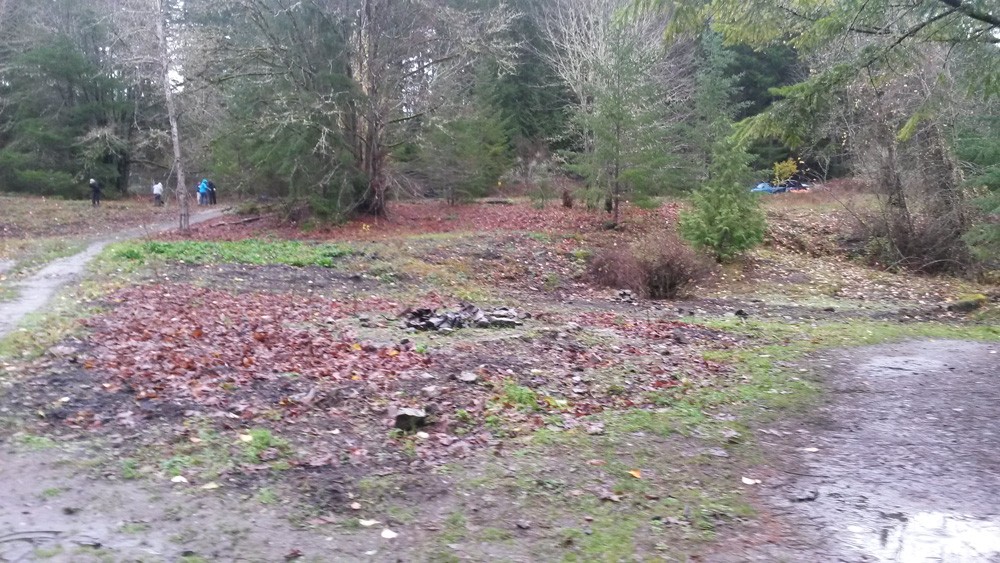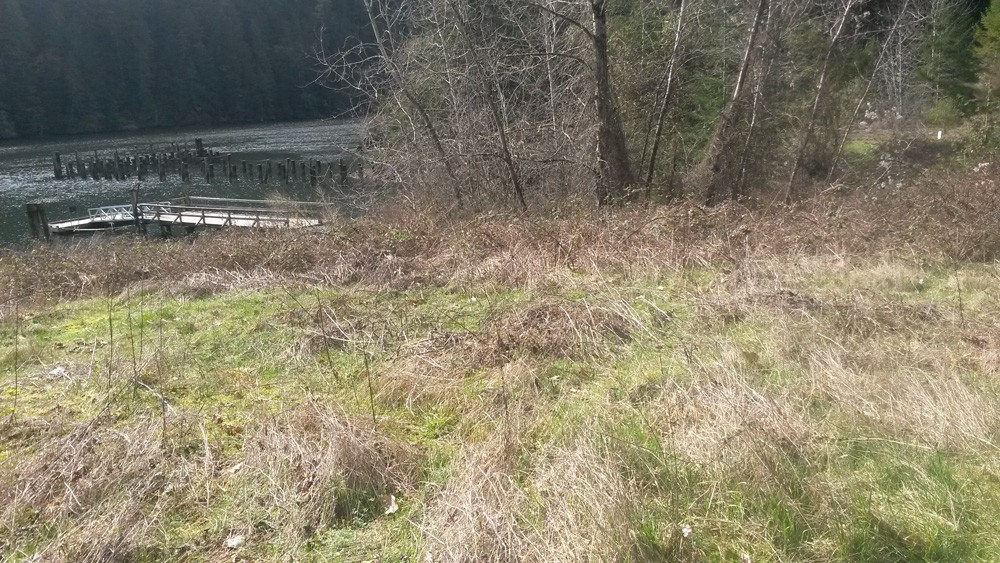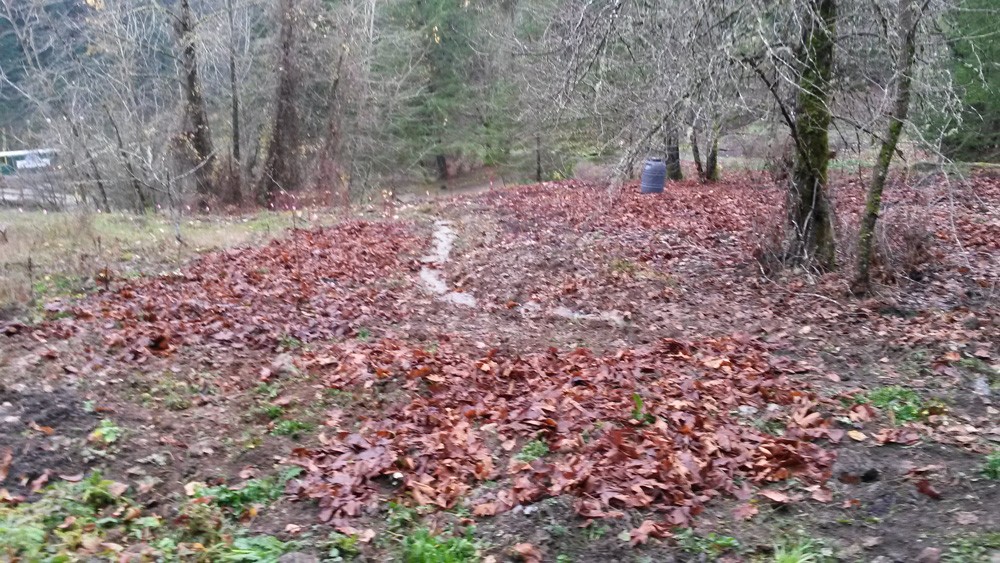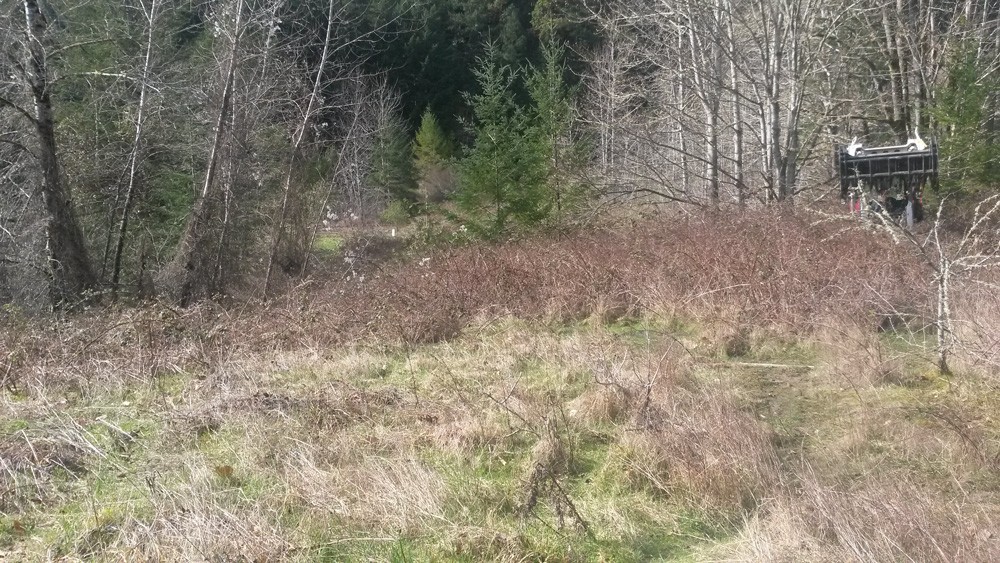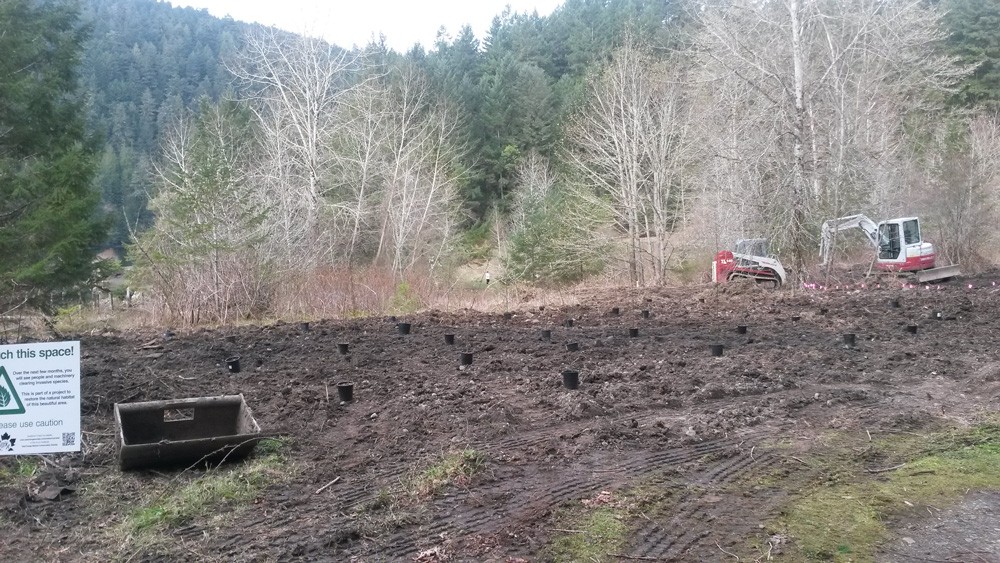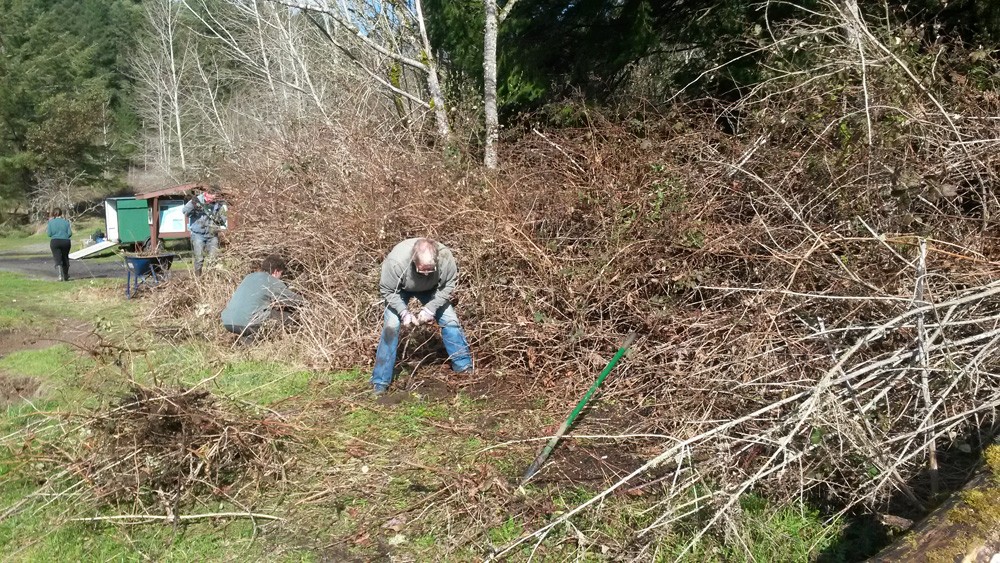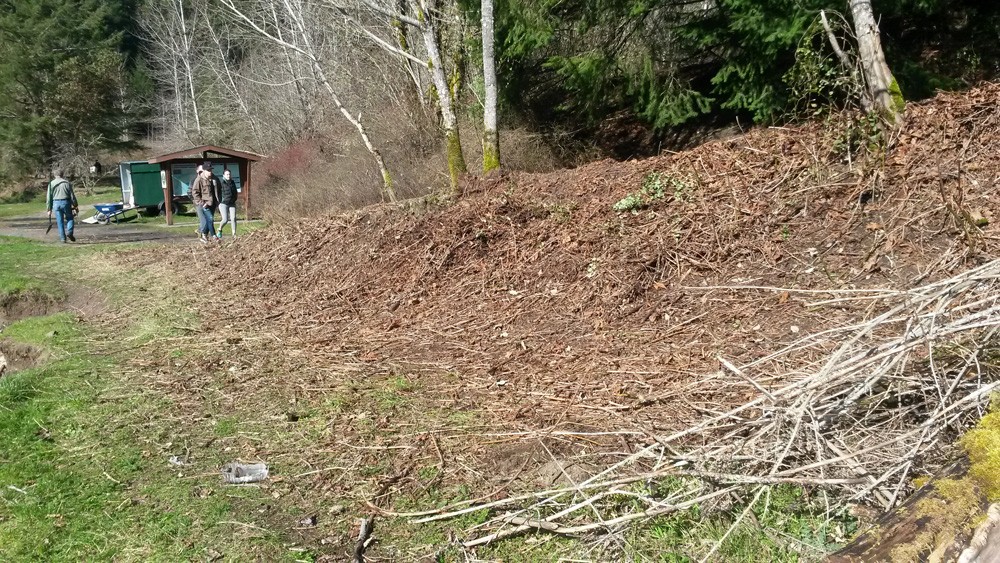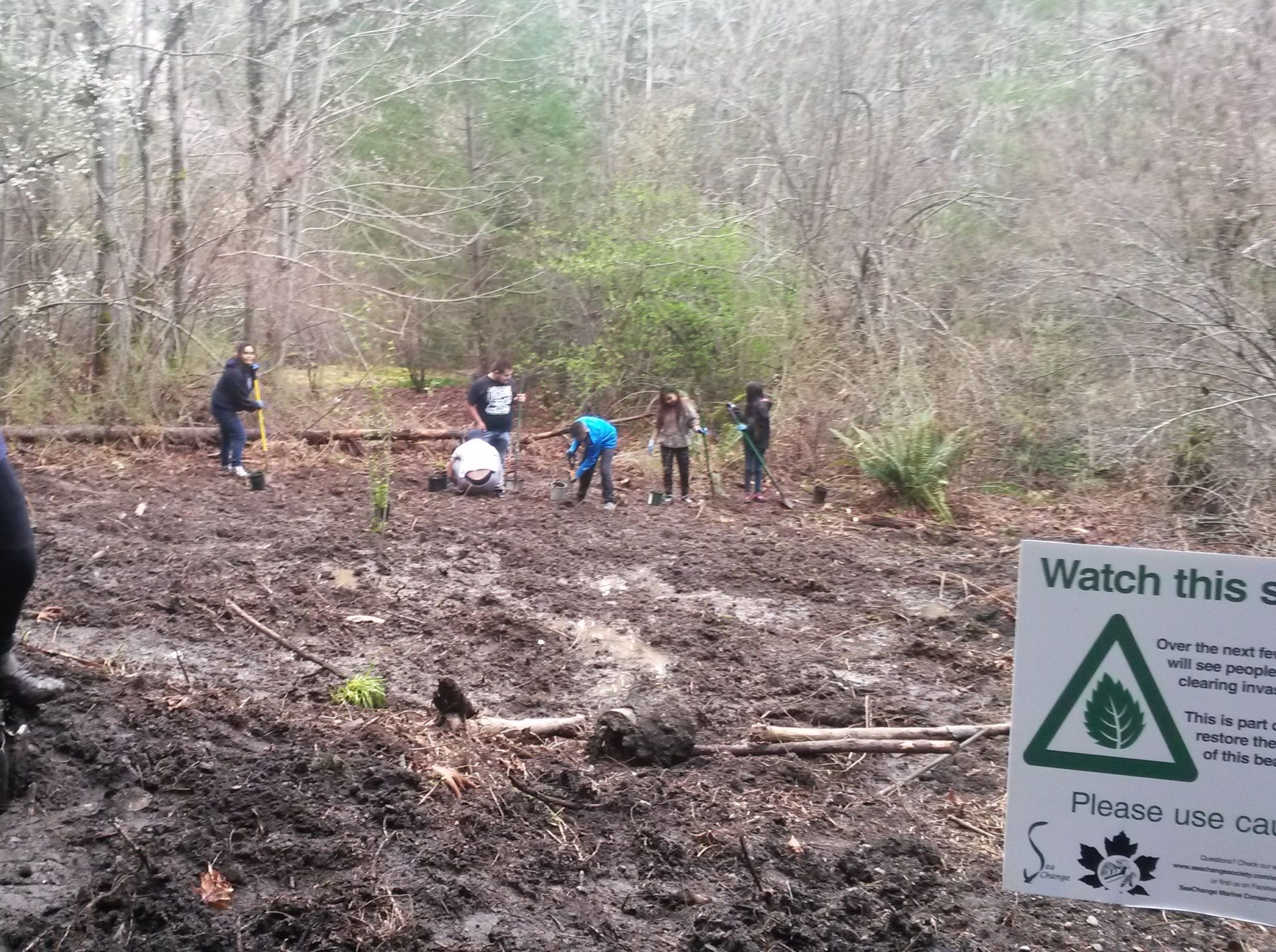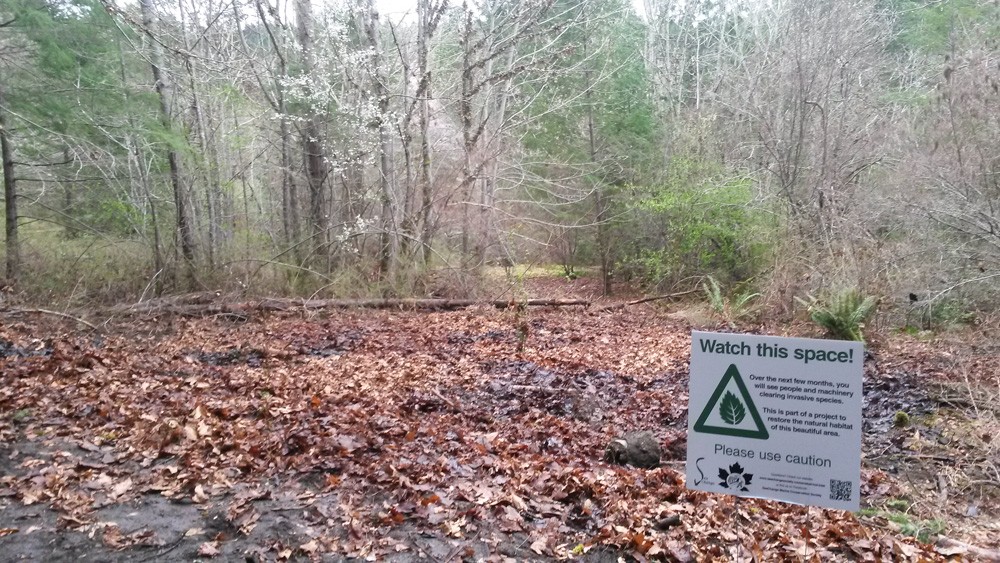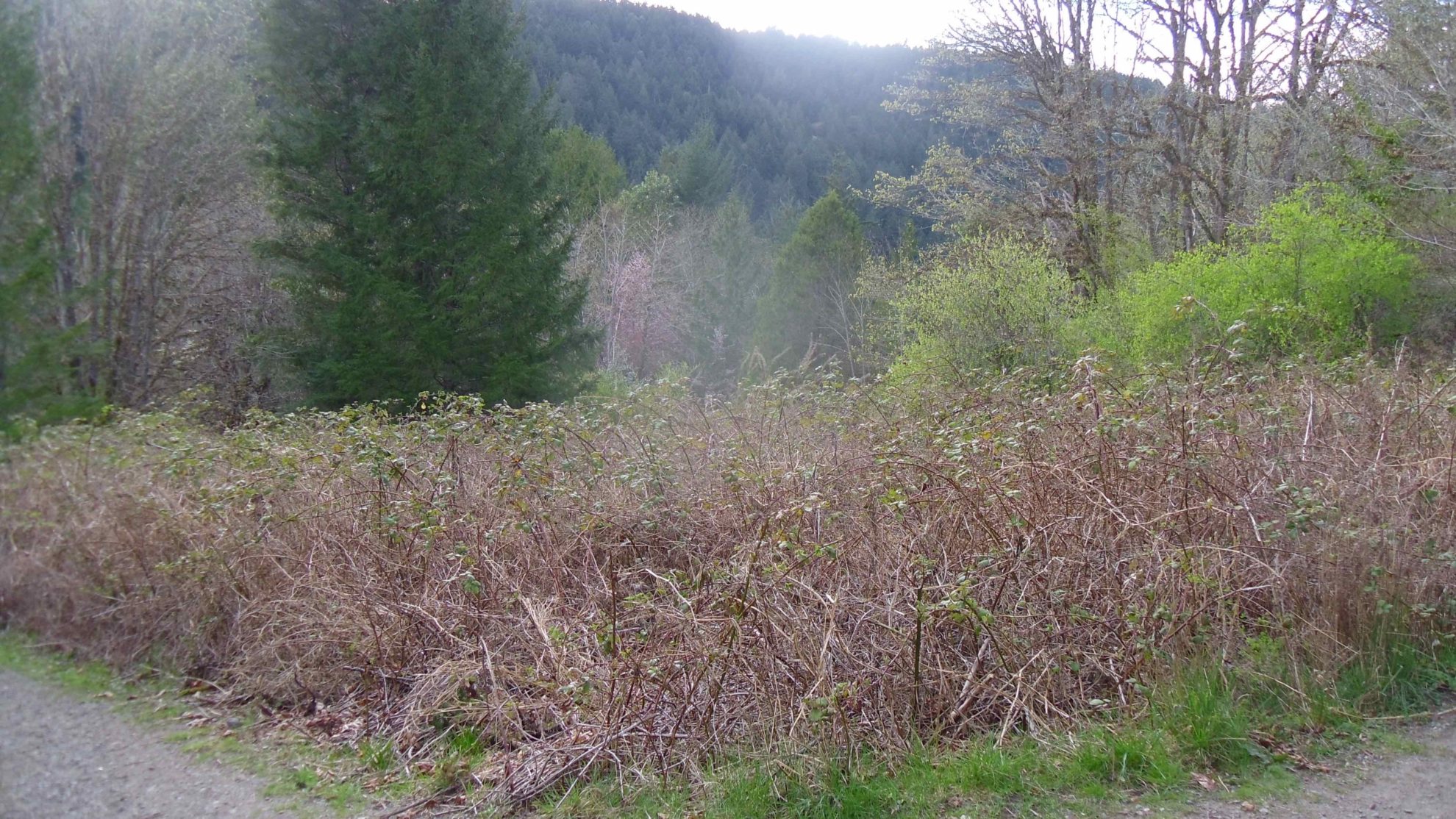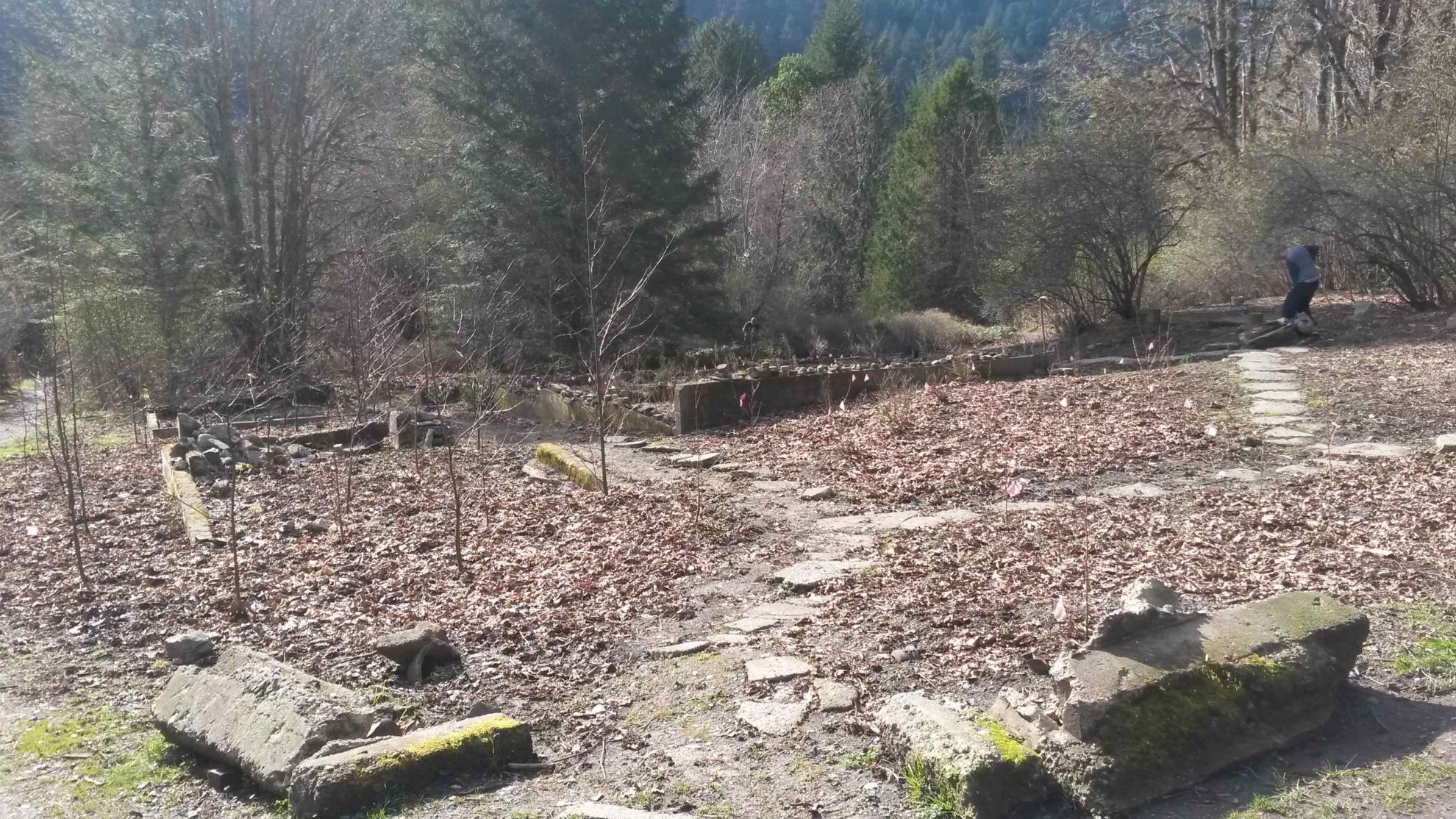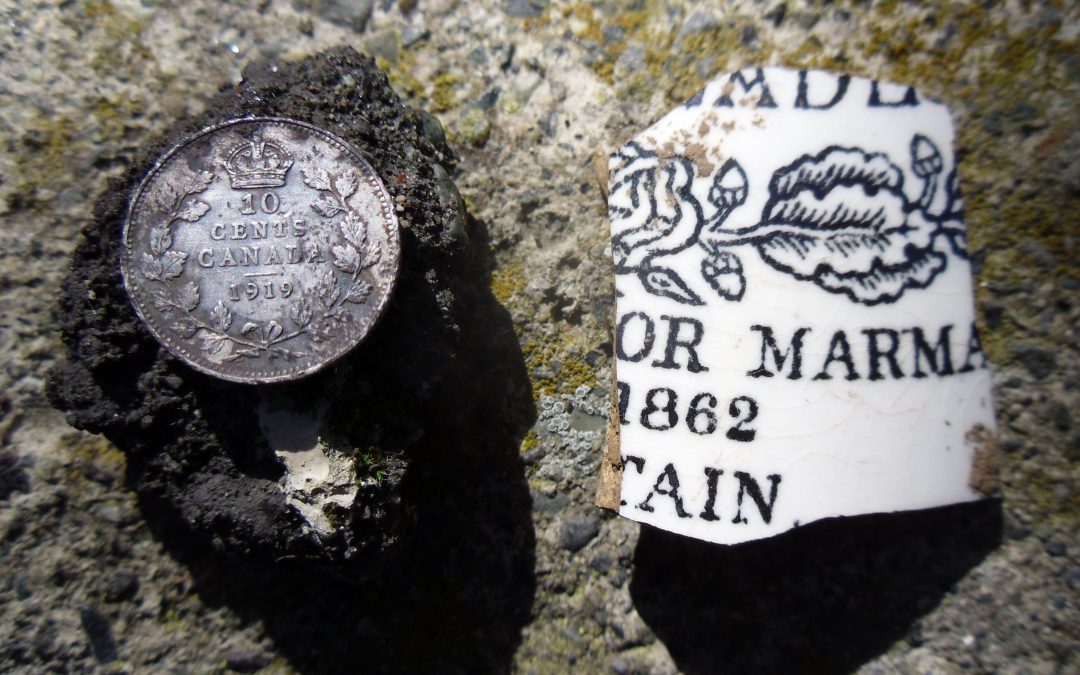 In October 2013 volunteers found amazing pieces of SNIDCEL's industrial past last volunteer day: a dime from 1919 and a broken piece of a ceramic marmalade jar dated 1862!  These pieces serve to remind us of the layered cultural history of this place. We have had some...