SeaChange Marine Conservation Society
Connecting ecosystems, cultures and communities
We believe communities are the heart of conservation and restoration of this world, whether they be located in Kitimat mapping eelgrass or in Tod Inlet planting native plants during a salmon feast. We educate young people and the public about marine and watershed ecology through hands-on engaging, joyful and interactive outdoor programs.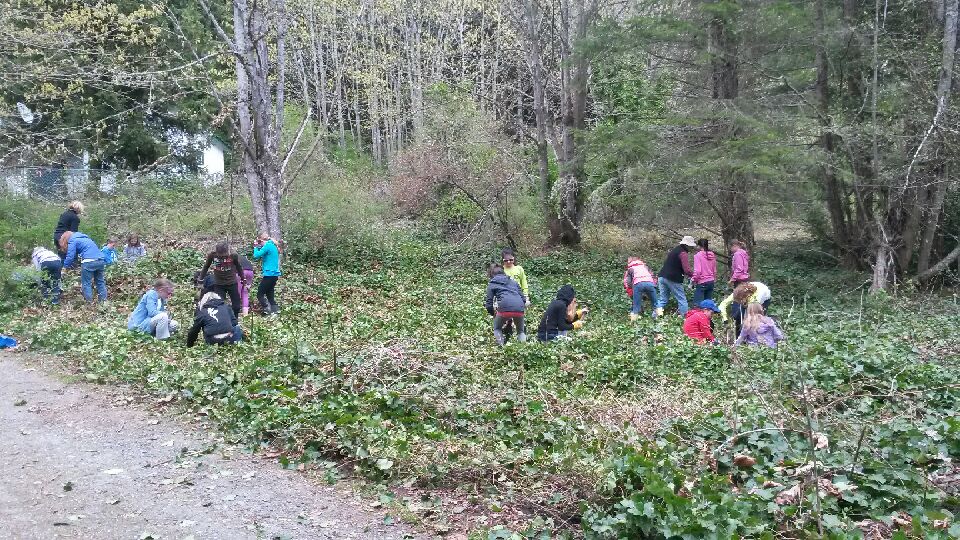 SeaChange Volunteers!  Please join us for a festive celebration in honour of all the amazing work you have done over the past year.  We are so grateful for your contributions to the healing of the beautiful ecosystems of our precious west coast. ...
read more
About Us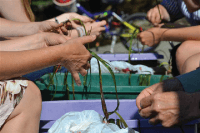 Since its inception in 1998, SeaChange has brought young people to beautiful beaches to interact with marine life on the shores and with animals in habitat aquaria on the beach. We paddle or row on calm estuaries to peek into the wonders of the marine underworld.
In 2000 SeaChange, with local community support, restored underwater marine habitat in Tod Inlet by transplanting 1800 eelgrass shoots. The lessons learned from this restoration sparked a coast-wide eelgrass mapping, monitoring and restoration network – the Seagrass Conservation Working Group. Since then, we have completed 30 eelgrass restoration projects in estuaries throughout the Salish Sea. READ MORE
SeaChange Supporters
No organization can do this work alone. We are grateful to our partners, sponsors, allies and donors: meet them here.
GET INVOLVED WITH SEACHANGE MARINE CONSERVATION SOCIETY!